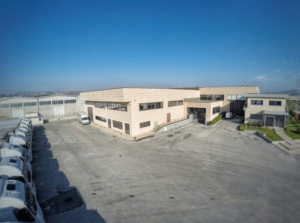 Vimet srl was founded in 1995 by the Engineer Erminio Vitelli. Having analyzed in those years the packaging market and after it has been realized the possibilities of development for that type of business, the company decided to install its first metallization line. It consisted of a metallizer Galileo Vacuum Systems V2 of 1600 width and a slitter TECNICOL with Ø1000. The company grew in a few years and soon decided to install the second line in the year 2000 with another metallizer Galileo Vacuum Systems Mega of 2020 width  and and another TECNICOL slitter with Ø1000.
Enterprise policy pushes to reinvest in machinery and so after a while Vimet replaces the two TECNICOL Slitters with two Slitters ATLAS V05A022, both more performing in terms of dimensional capabilities, speed and automation level.
After a few years, in 2006, in addition to the metallization lines it is been installed a slitter Kampf Autoslit II extra, for the secondary slitting and reworking of various types of films in a narrow band rolls. The same one, has been upgraded in 2015 by a Kampf Autoslit III with new and enhanced functionality. The slitter in question offers to Vimet the advantage of cutting-edge automation and higher productivity than average.